A substitute levy on the Nov. 8 ballot will allow Midview Local Schools to maintain current levels of operation. This levy is NOT A NEW TAX on current residents.
Midview Local Schools currently has two emergency levies. One was passed in March 2012 and the second was passed in February 2013. Combined, those two levies generate $6.2 million for the district. However, both emergency levies will expire at the end of 2023, hence the need for a substitute levy to avoid multiple renewals.
"Our community is growing! As we think about growth and enrollment, it is important for school districts to plan. How do we capture this growth? How do we ensure that we are capitalizing on the tax revenues from the new growth? "
Dr. Bruce Willingham, Superintendent  
   State of the Schools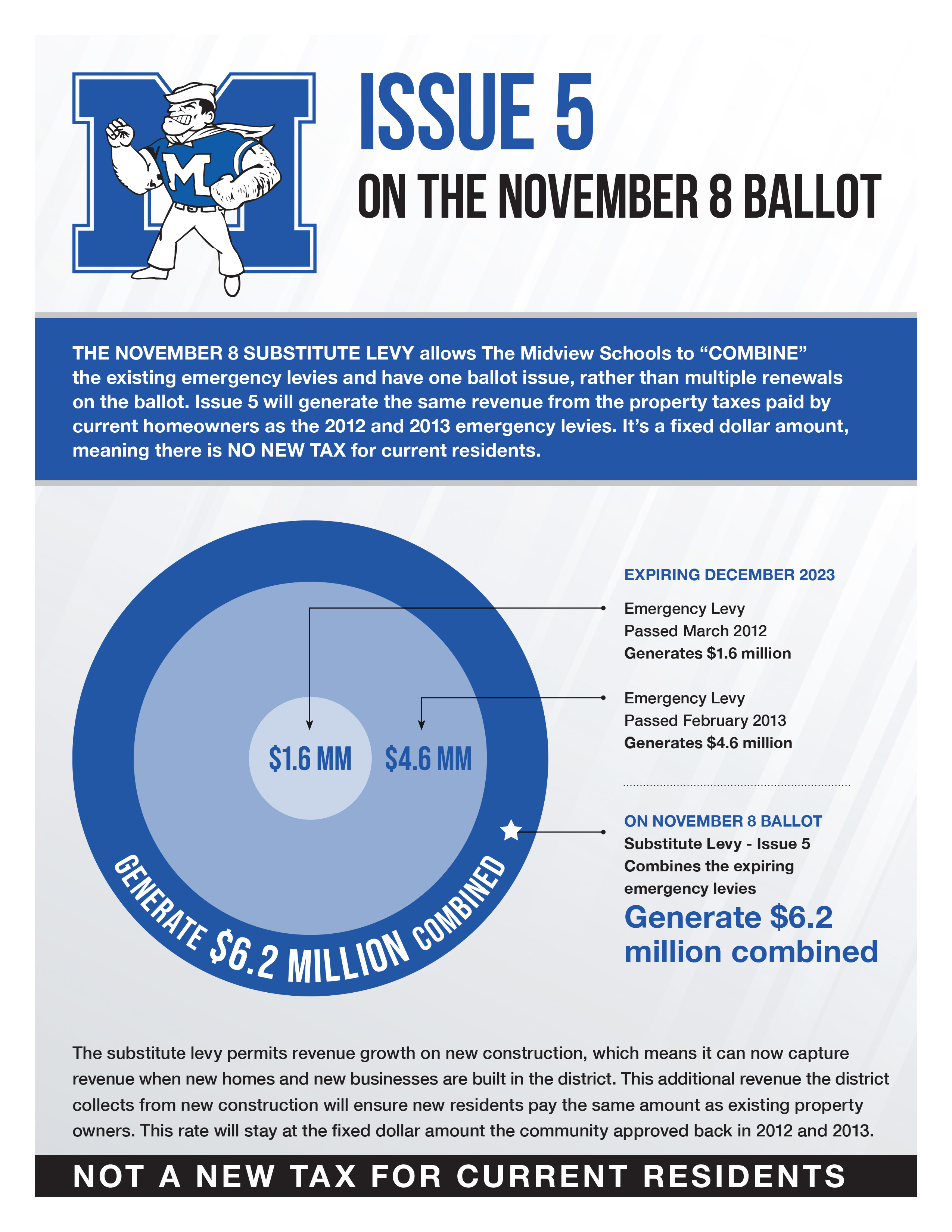 Frequently Asked Questions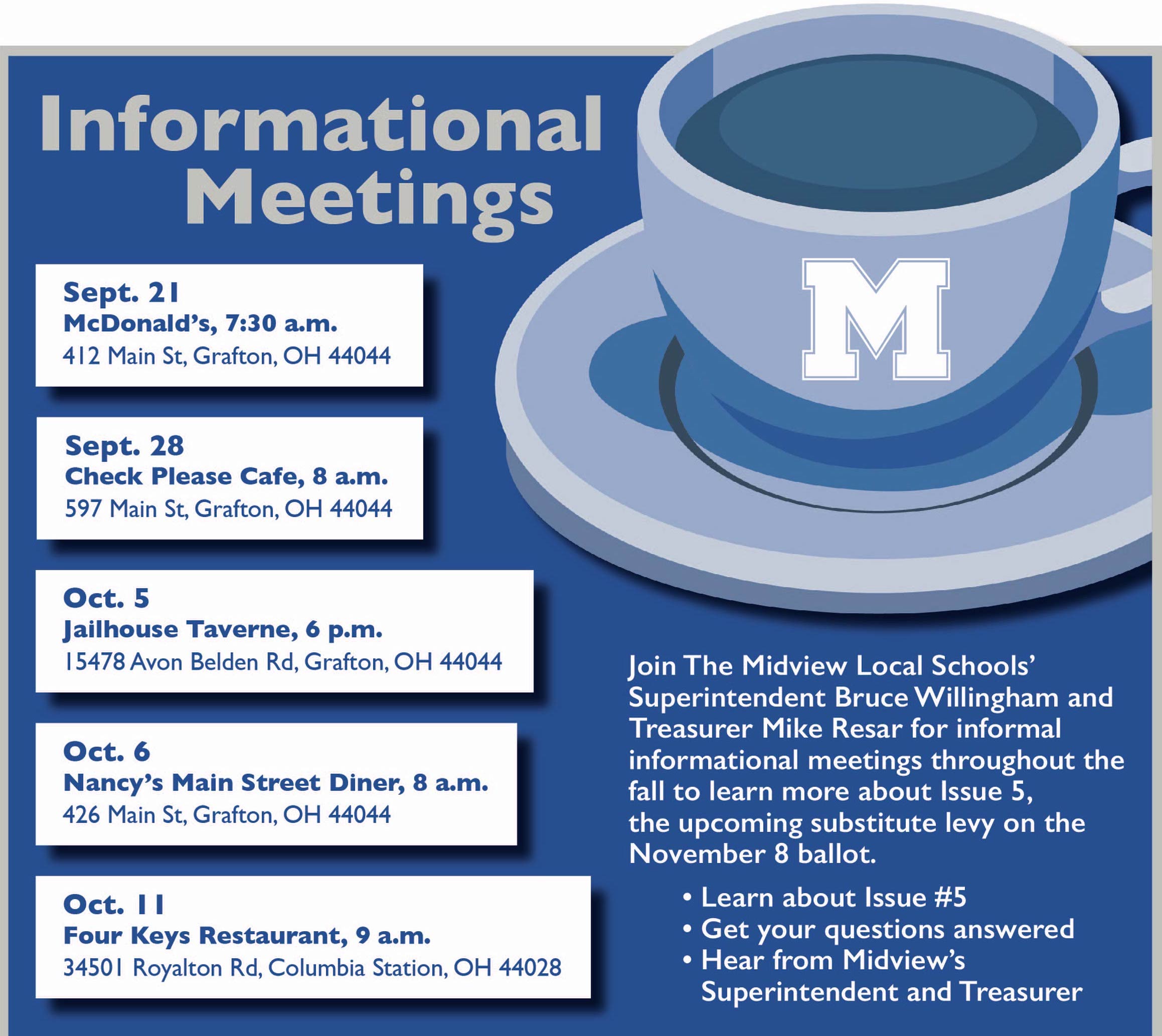 Dr. Bruce Willingham, Superintendent
Kathy Quintiliano, Board President