Midview High School students Currissa Keating and Ashley Etzel have been working with Dr. Christopher Wirth from think[box] and Mr. Gardella of MHS this summer at Case Western University partaking in the summer program: Everyday Nano: Engineering Design! They are studying the distance particles travel, velocity and particle size of pathogens as they travel through different types of masks. They are using CWRU's Think[box] to get a 3D scan of their heads to attach the facemasks. They then will use a sneeze machine to replicate a sneeze and then evaluate the facemask efficacy! Amazing stuff!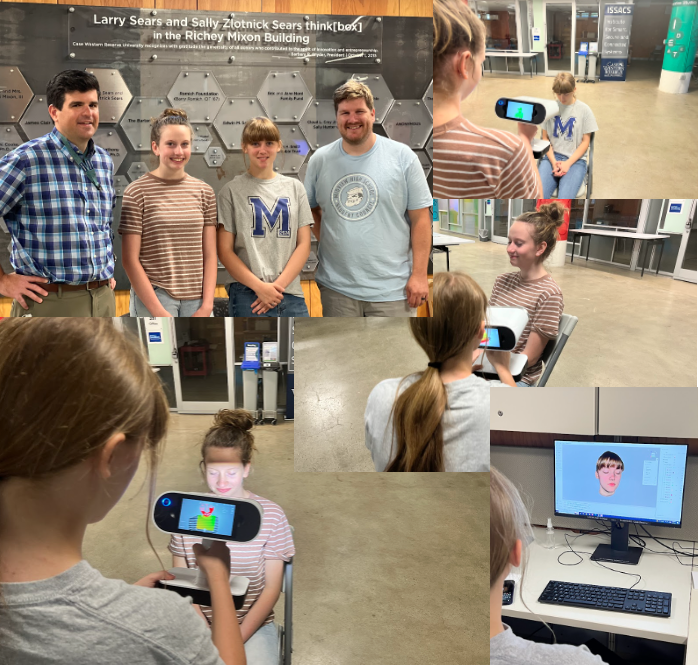 Support Midview's Boys and Girls golf program on July 10, 2022 at Brentwood Golf Club!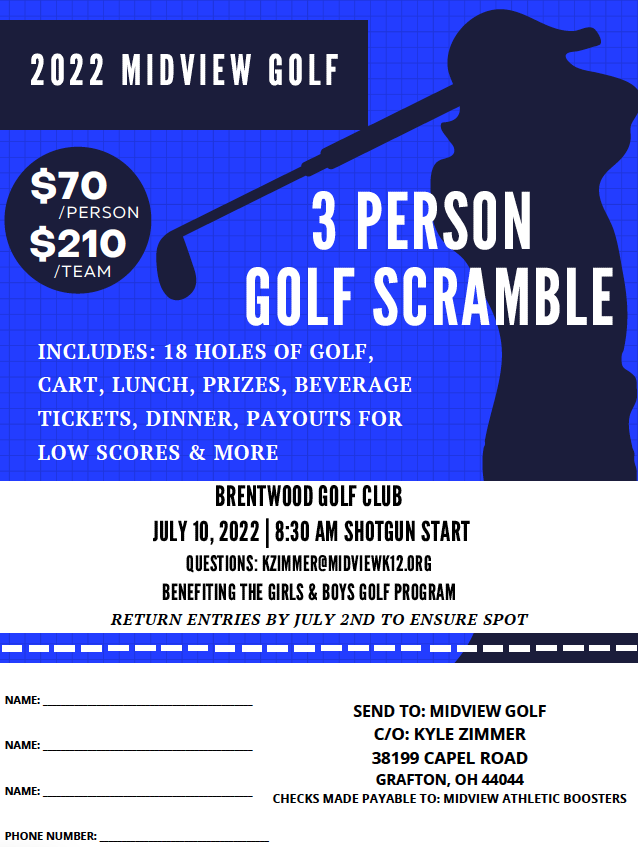 Hey Middies: come run in Celebrate Grafton's Inaugural 5K/1 mile fun run! Check in on July 2, 2022 at 8:30AM at Willow Park, cost per participant is $35!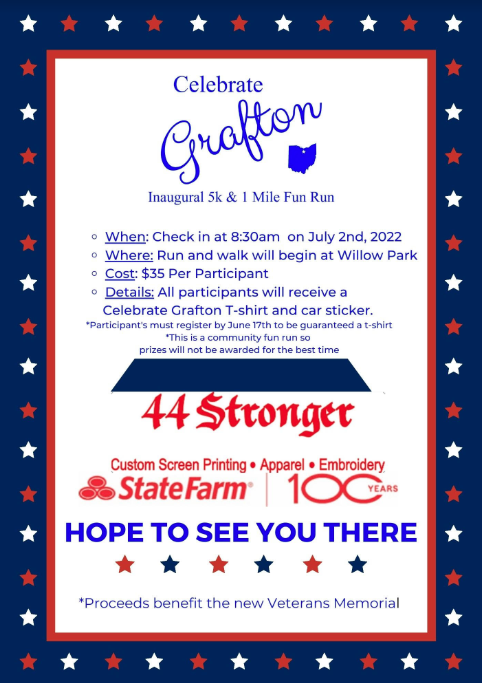 Celebrate Grafton: Patriotic Pet Parade! 9:30AM on July 2, 2022. Join us at Willow Park for all the fun!

School is out for Summer Middies! We wish everyone a happy, safe and healthy summer! We cannot wait to see you in September! #WeAreMidview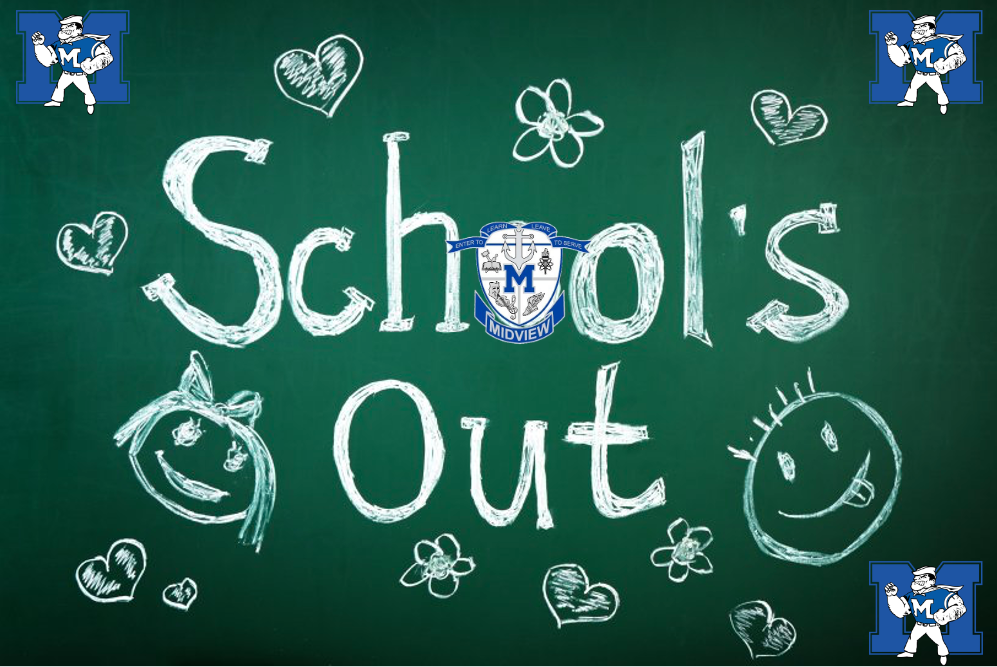 Midview Staff and Parents, As I shared yesterday, there was a threat made by a student at East that was quickly followed up on by the Sheriff's office and once I received details, information was sent to families. We've worked hard today to make sure our day was as normal as possible. Our Sheriff's and our School Resource Officer have travelled and rotated throughout campus today. I have also walked our buildings and campus and our staff and administration have done really well to keep things safe and normal for students. As a parent myself, I know this is a very frustrating and scary situation. Please know that the suspect is in custody and the Sheriff's office and I will continue to monitor and handle the situation. There have been no other threats and school will continue to resume as normal. I appreciate everyone's concern and understanding. Thank you, Bruce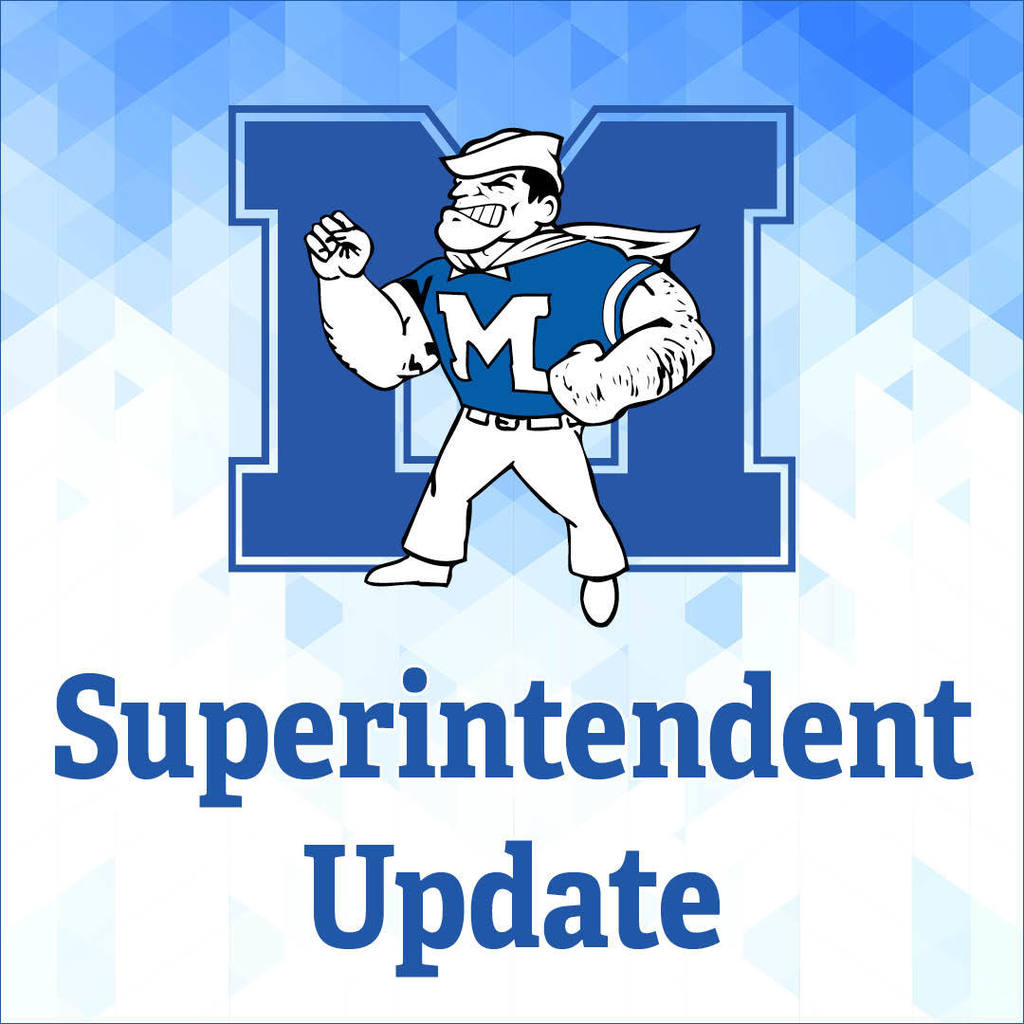 Midview Staff and Parents, There was a school shooting threat recently made from a student in our intermediate building. After spending some time with the Lorain County Sheriff's department, the threat has been addressed and the student apprehended. At this time we do not know if it was a credible threat, but all possible leads have been followed up with and we are confident that our schools, staff, and students are safe. There will be an increased police presence on campus tomorrow and our school resource officer will be rotating through buildings on campus to ensure we are safe. In addition, our maintenance staff will be on high alert and reviewing visitors to campus. I am very appreciative of our Sheriff's office and I thank them for helping to keep our campus and district as safe as possible. Thank you, Bruce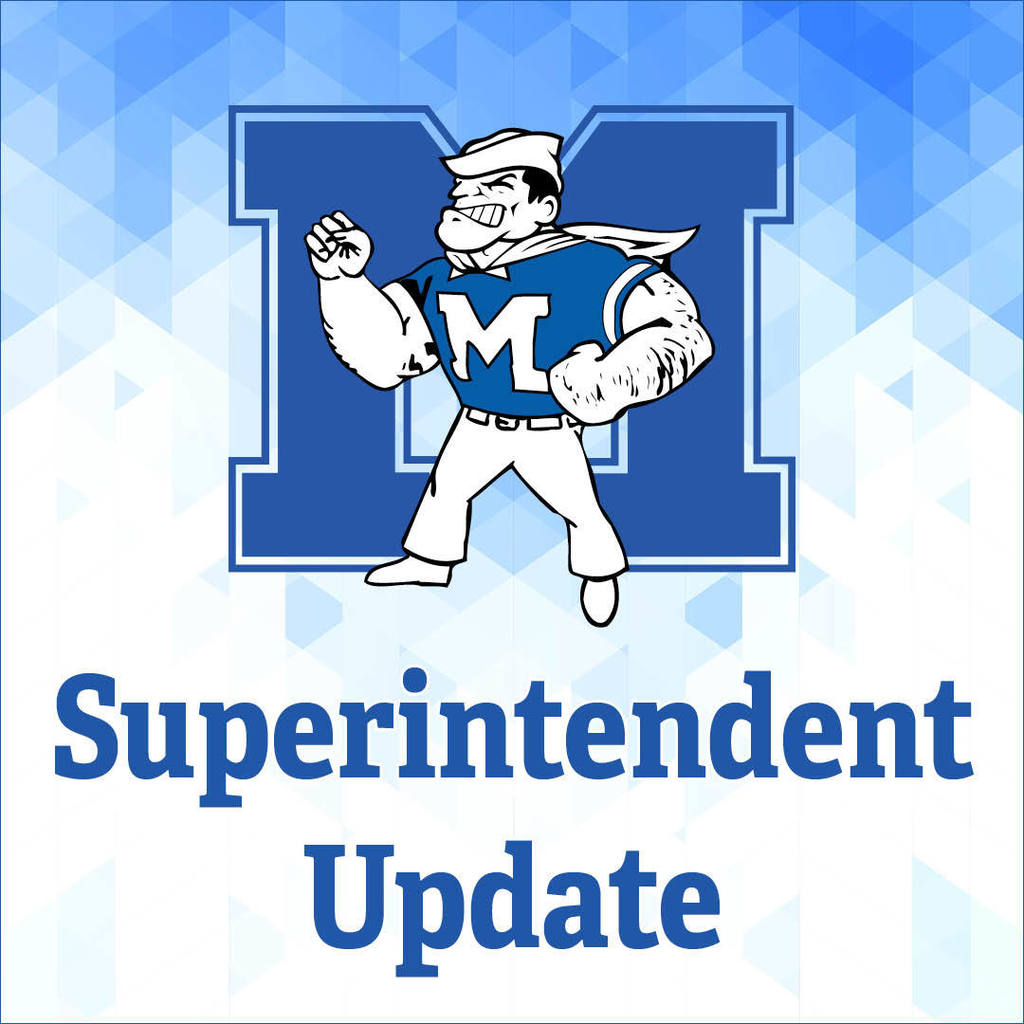 Join the Midview Local Schools at the 2022 State of the Schools Address on May 31, 2022 starting at 6:30PM. The event will be held at Midview Middle School in the cafeteria with a livestream of the event found on the district's website.

Groups of Midview High School students traveled to LCCC today to check out their MEMS lab and take part in some hands on learning! We are excited about the partnership we are building with LCCC to make pathways like this a reality for our students! #WeAreMidview

Our HS Superintendent's Advisory Team presented to the District Leadership Team today regarding their feelings about instruction and school environment! This group of 21 students did such an outstanding job communicating with our team to make a positive impact on the school!

We are so very proud of Donavyn Pasters, Midview JVS Senior in the Culinary Arts program, for delivering such an awesome message to his classmates at the JVS graduation this morning! Such an inspiration! #WeAreMidview

It was a packed house at our BOE meeting last night to see our student presenters, our community partners and our retirees! Thank you to all that attended the meeting to make it special and highlight the wonderful things going on in the district and community! #WeAreMidview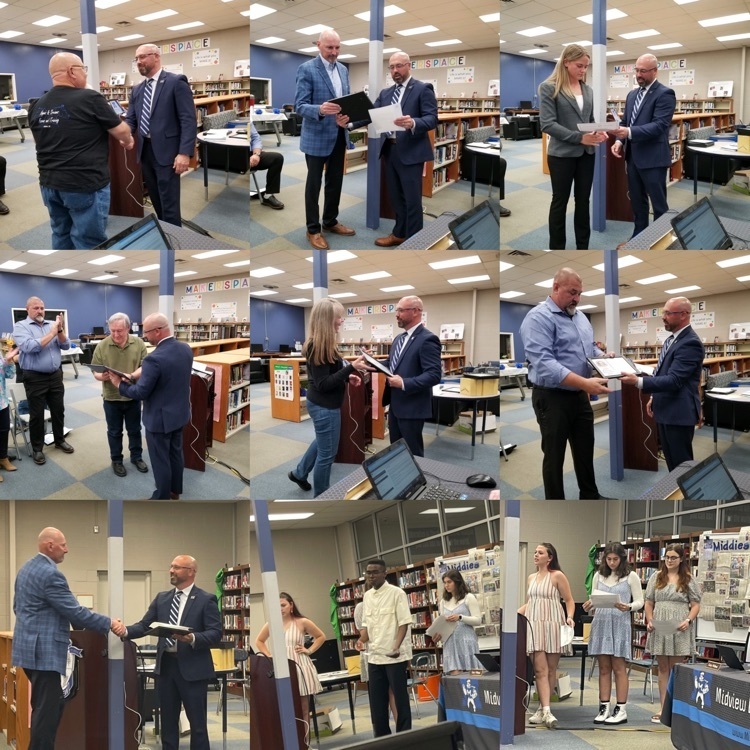 We want to send a HUGE thank you to Our Lady Queen of Peace Church and 15:13 Strength and Fitness for being our community partners and giving our students the opportunity to take part in work-based learning this school year! Your partnership and support means the world!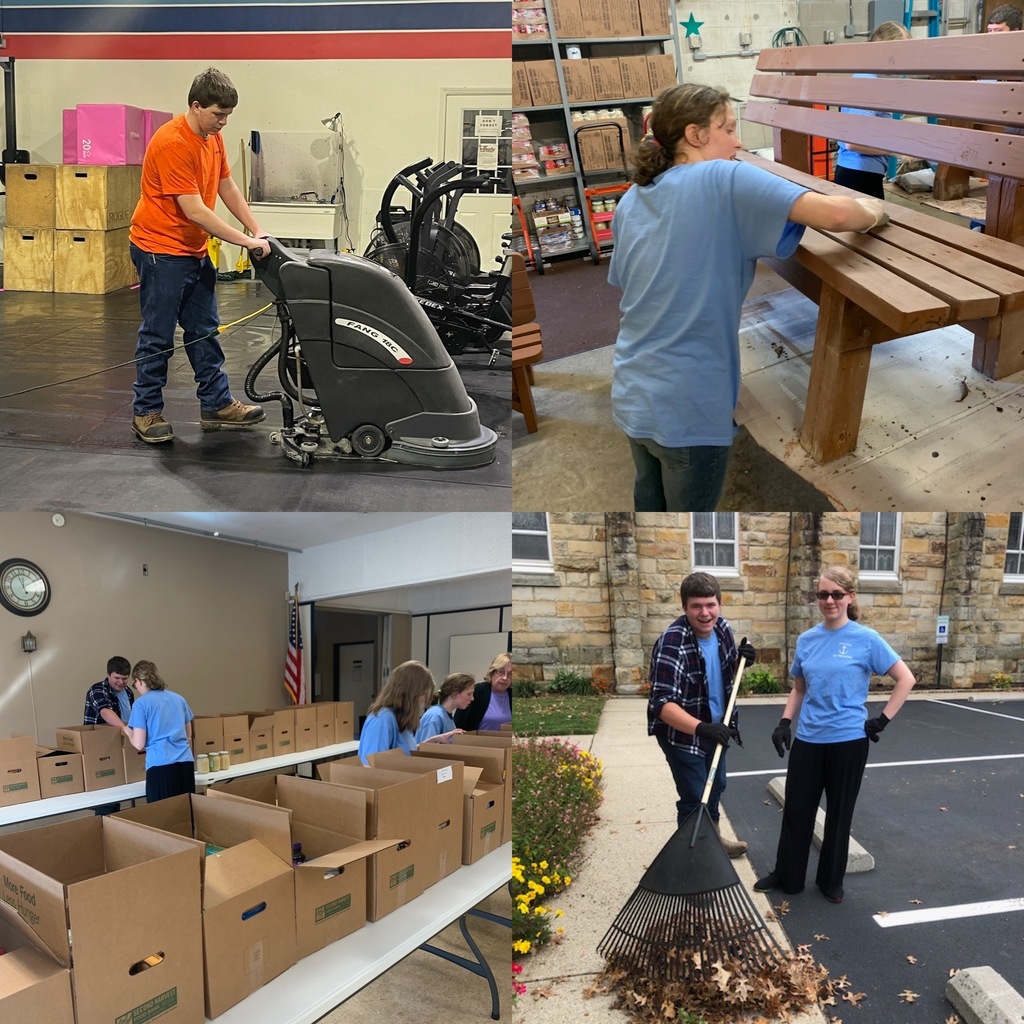 Congratulations to the 313 amazing Middies who were recognized for their academic achievement last night. A major congratulations to our seniors who maintained their grades for all four years! #WeAreMidview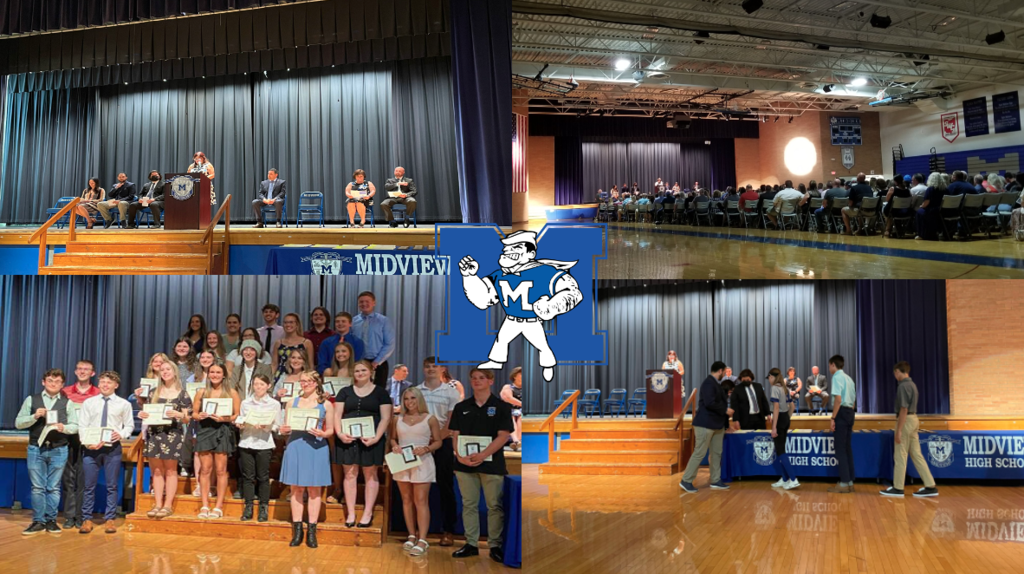 Transportation Update: Delays possible on 5/6/22 PM routes. MMS Bus #33 will be split between Bus #20 and Bus #28. Minimal delays expected. WEST Bus #33 will be split between Bus #10, Bus #14, Bus #19 and Bus #21. Minimal delays expected. As always, thank you for your understanding and support! #WeAreMidview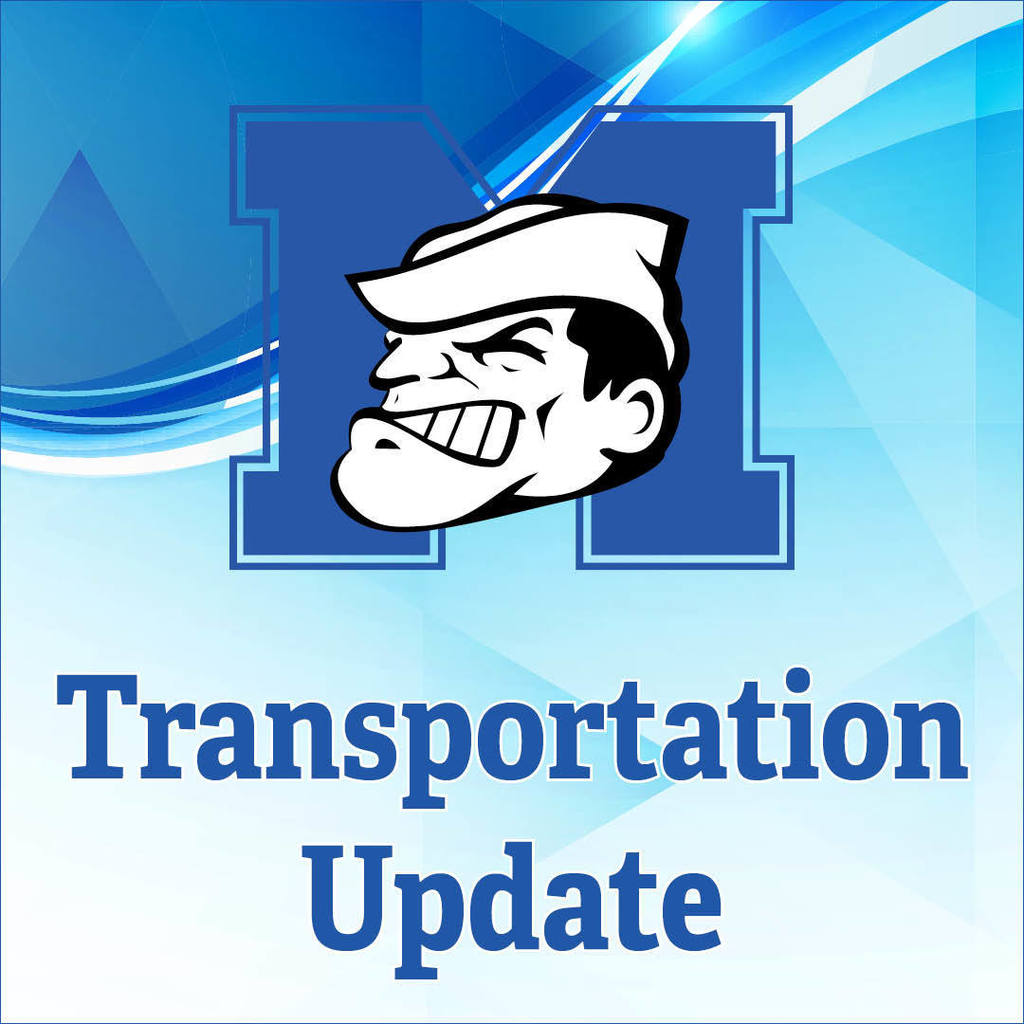 The Midview community is invited to attend a discussion about social media awareness facilitated by Midview's SRO - Deputy Lottman. Midview High School students will share their experiences with apps and the many unknown dangers students face that are often hidden from adults.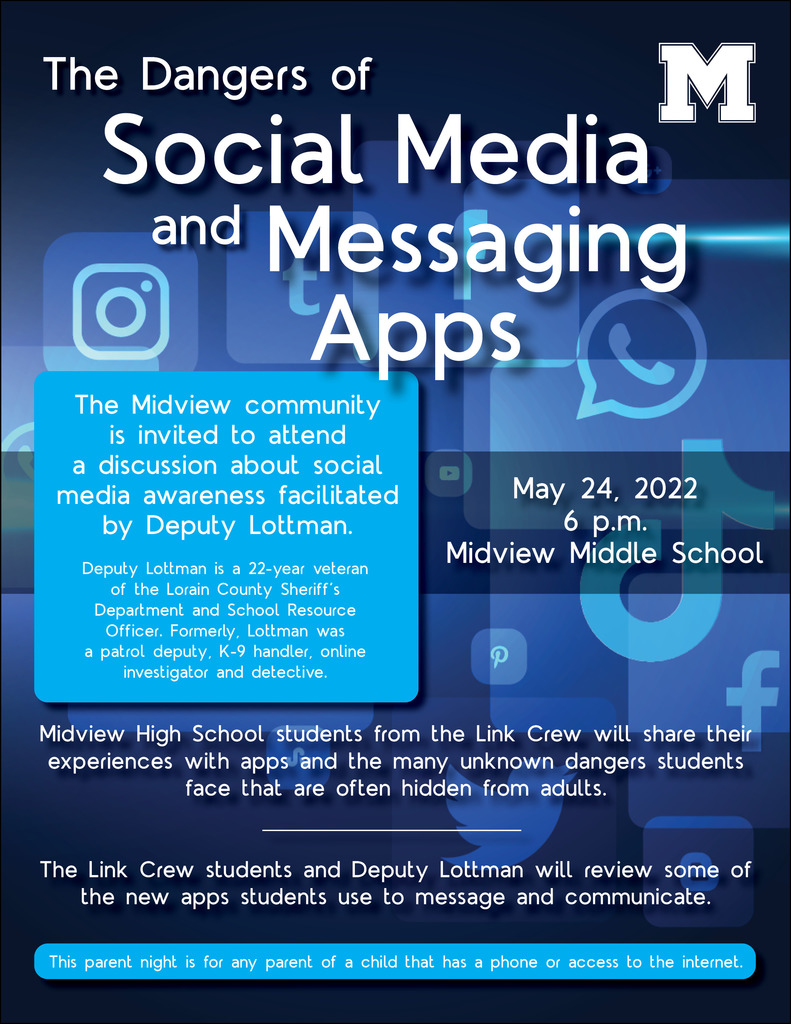 This week is staff appreciation week. We love our Middies every day but want to especially show our appreciation for all our staff does for our students and families this week! Drop a line below to a special staff member in Midview that has made an impact on you!