Okay Middies, a transportation update for you, we tried to make it as easy as possible but here is an overview; it is broken up by building and by bus, an individual message will be sent by your principal but here it is: Students on North bus 7 will be split between bus 22 & bus 26. No delay in arrival is expected. Students on West bus 7 will be riding bus 22 today. A delay of 10-15 minutes is expected. Students on West bus 14 (Brentwood) will be split to bus 19. No delay in arrival is expected. Students on West bus 33 will split between bus 14, bus 10, & bus 21. Minimal delays in arrival are expected. Students on Middle School bus 33 will be split between bus 12 & bus 20. No delay in arrival is expected. Students on Middle School bus 7 will be split between bus 26, bus 35 & bus 5. No delay in arrival is expected. If you have questions, please contact your student's building or the transportation department. Thank you and have a great Friday. #WeAreMidview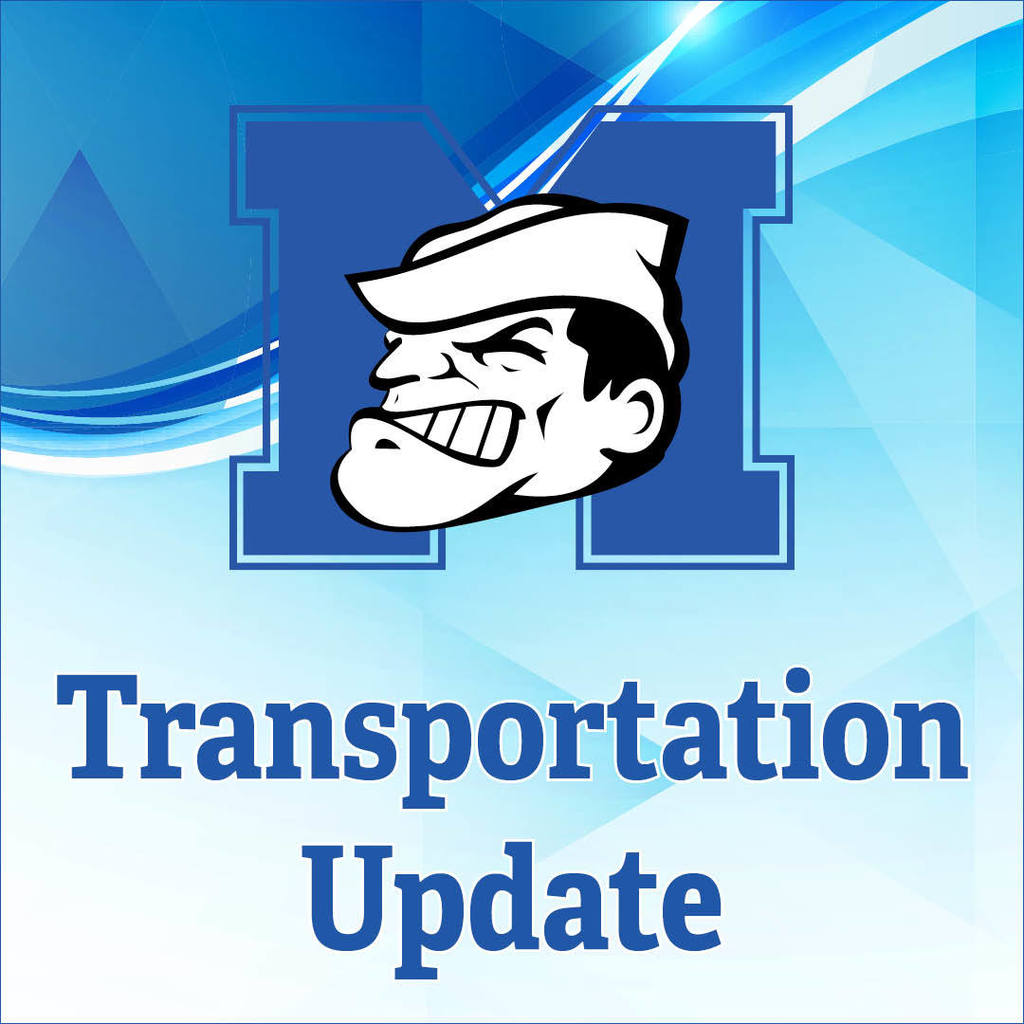 West families: due to some unforeseen issues, we will need to divide bus 33 for the next three days for your students. Students will be divided between bus 10, 14, 19 and 21. Expect slight delays in drop off but nothing significant. Thank you for your continued understanding!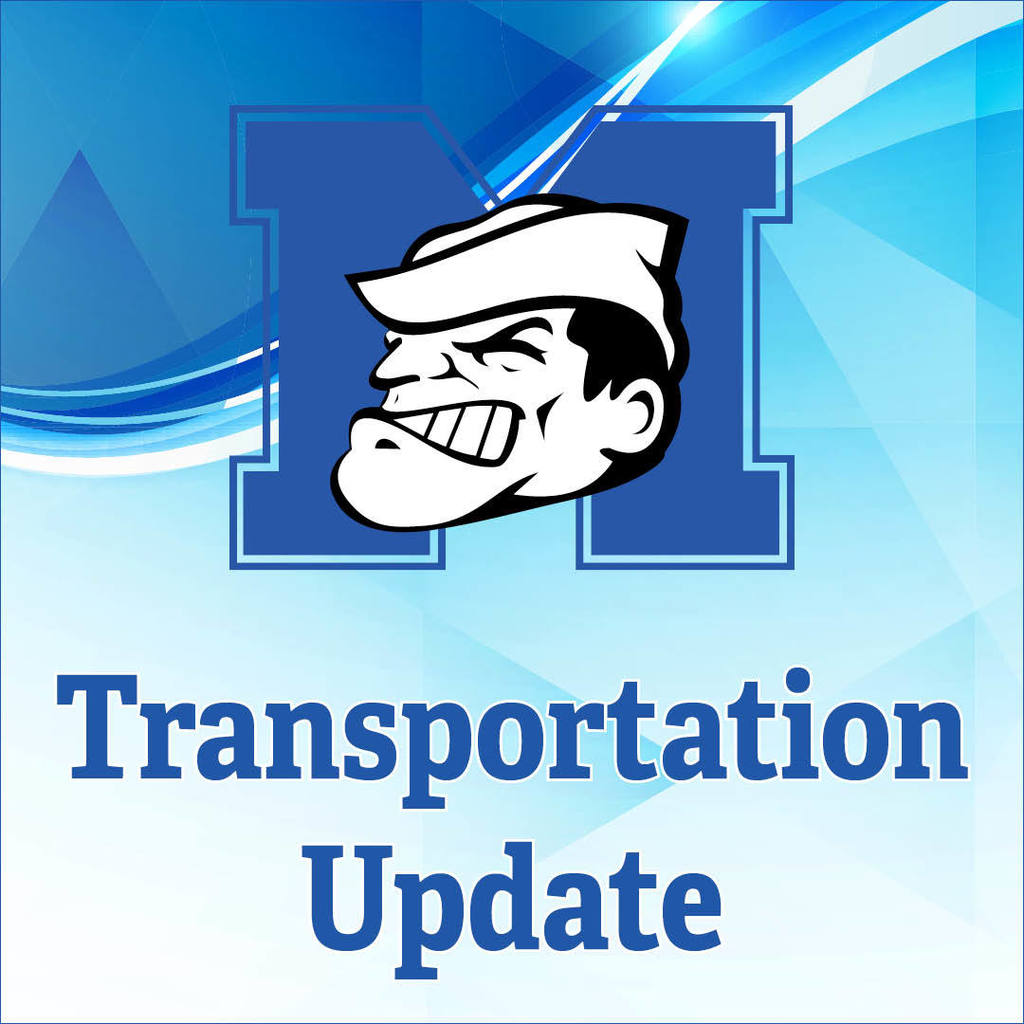 Congratulations and thank you to Midview Senior basketball player Grace Milano on an outstanding career as we celebrate you on your senior night! #OnceAMiddie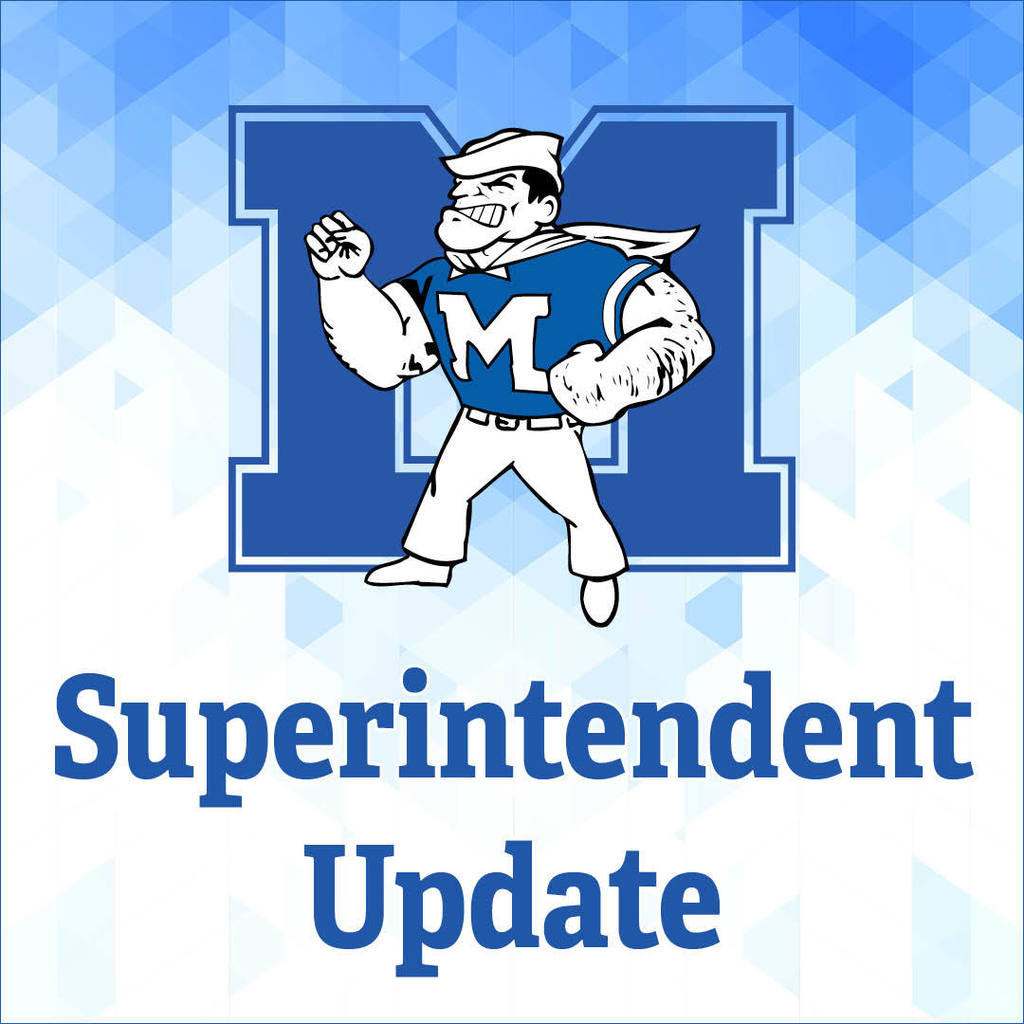 Due to a significant amount of snow still coming down & the real possibility that travel will be very hazardous, I am cancelling school for tomorrow, Friday, February 4th. Enjoy the snow day Middies and be safe! After-school activities will be decided during the day tomorrow.

Due to forecasted hazardous winter weather conditions, the Midview Local Schools will be CLOSED on Thursday, February 3, 2022. Stay safe and stay warm Middies!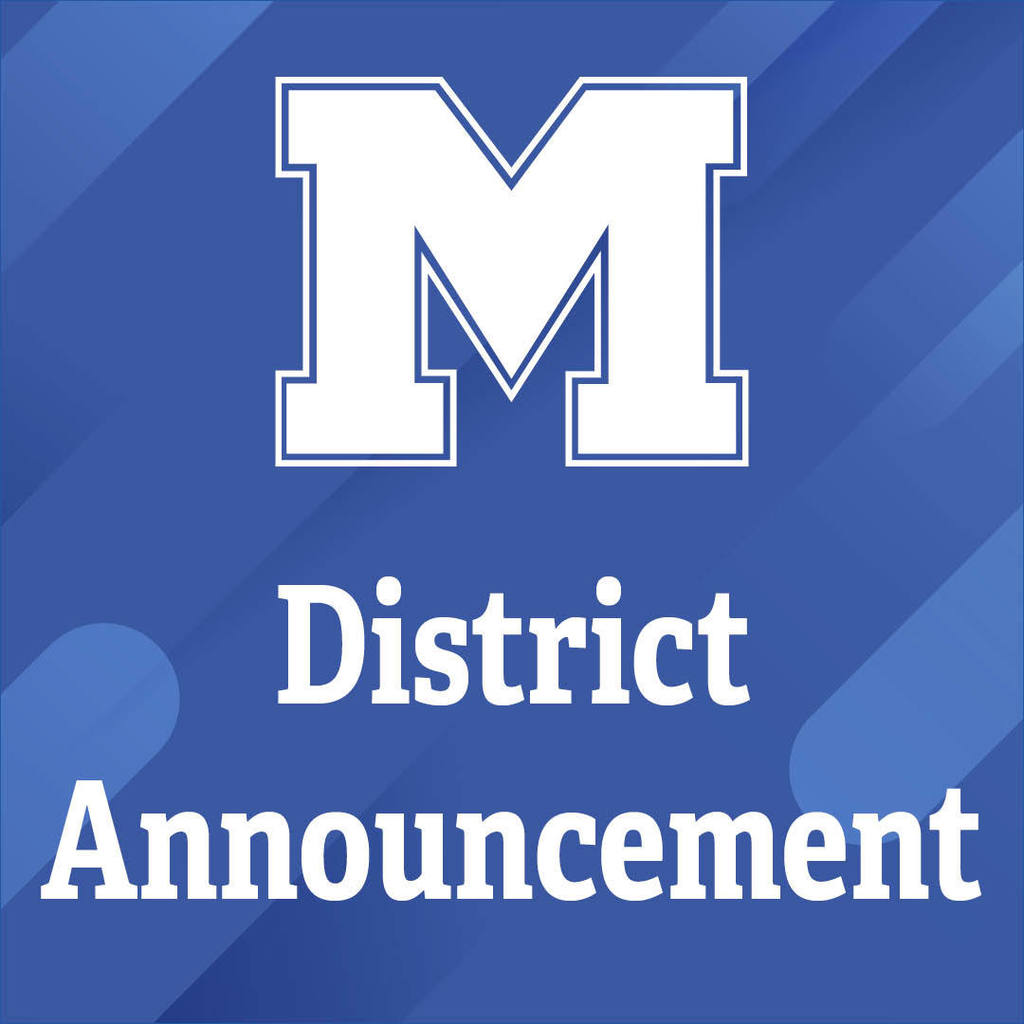 Midview Staff and Parents, Due to a very serious snow storm heading our way, I am cancelling school for tomorrow, Thursday, February 3rd. Stay warm and safe!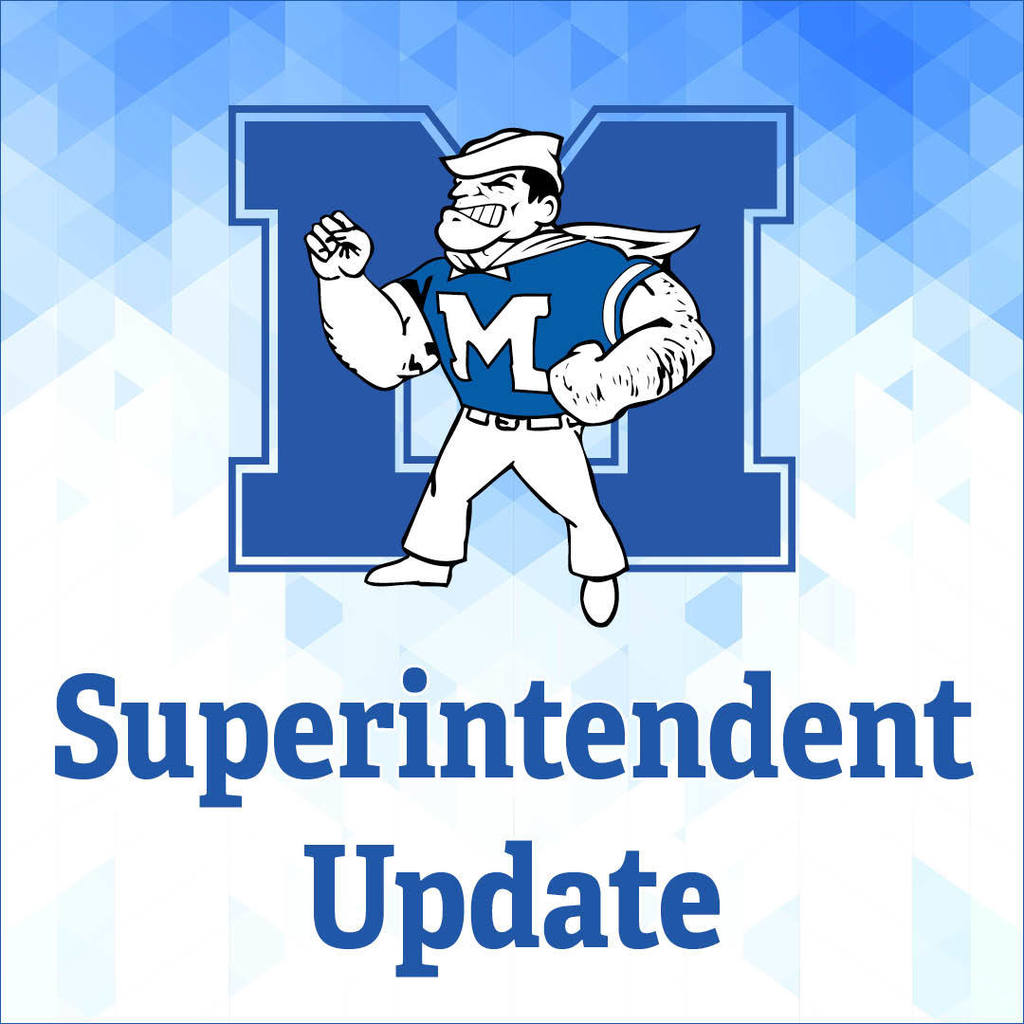 THANK YOU to Marcos Pizza in Grafton, Ohio for hosting our work based learning students this morning! They LOVED helping make pizza and food for the community! #WeAreMidview

HUGE shout-out to the amazing staff and students that helped make last night's high school showcase night a great success. Thank you Midview families for attending and seeing a glimpse of the amazing things going on in the district! #WeAreMidview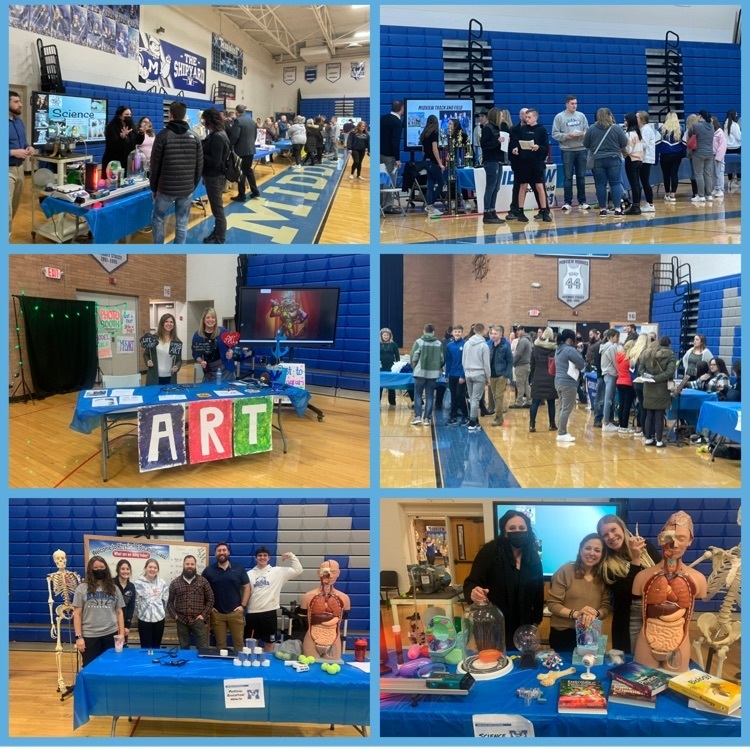 This afternoon Midview High School students took part in the course showcase event kicking off the 22-23 scheduling process! Thank you teachers, counselors and admin for putting this together! Do not forget to join us THIS EVENING at 6PM for the family portion of the program!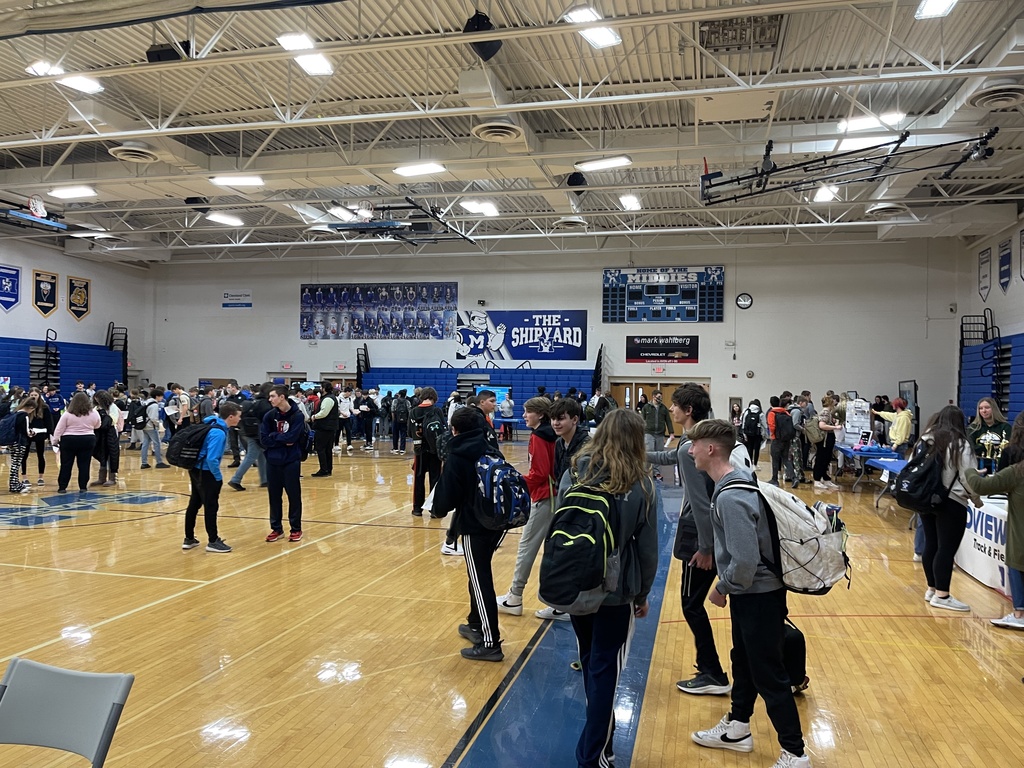 Thank you to all the Middie families that came out to Super Hero night at North Elementary this evening! It was a SUPER time and everyone's costumes were awesome! #WeAreMidview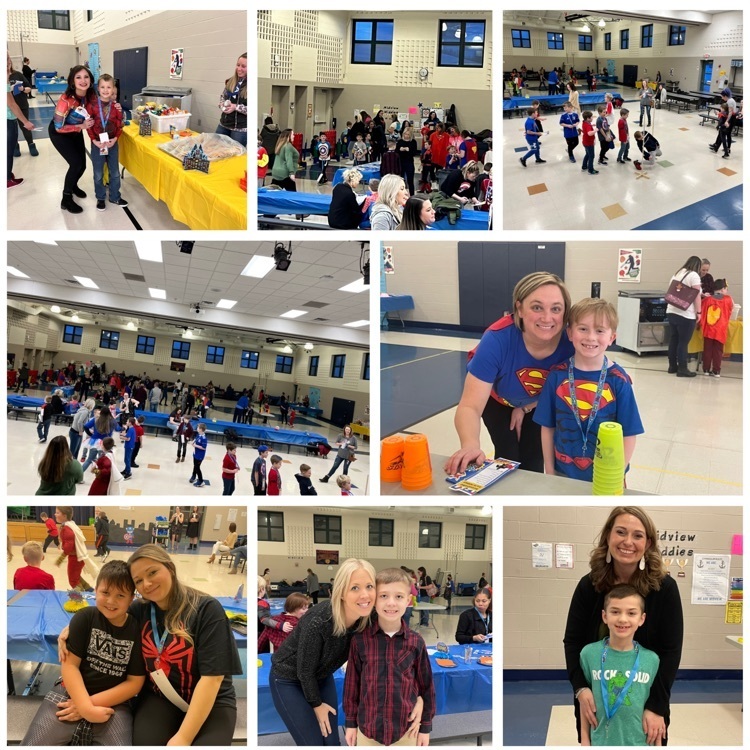 Good morning Middies, some transportation updates impacting North and West you need to be aware of: At West, Bus 33 will be divided between 19, 14, 10 and 21. At North, Bus 1 will be divided between 3 and 34. Students on those buses may arrive 15-20 min. beyond their normal time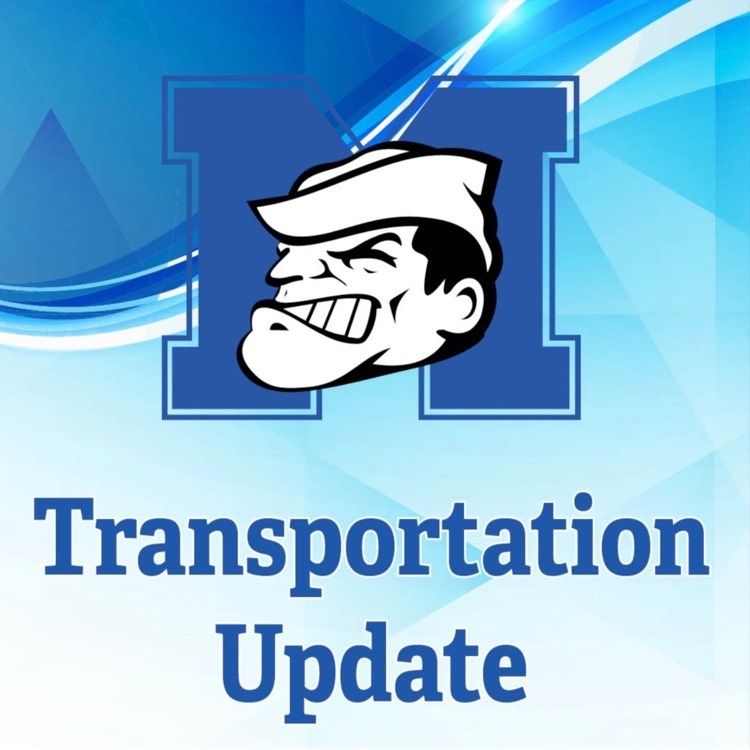 Due to a serious windchill advisory until 11:00 am tomorrow morning, I have decided to cancel school tomorrow Thursday, January 27th. The temperatures are supposed to be in the double-digit negatives and this may just be too cold for students waiting for buses.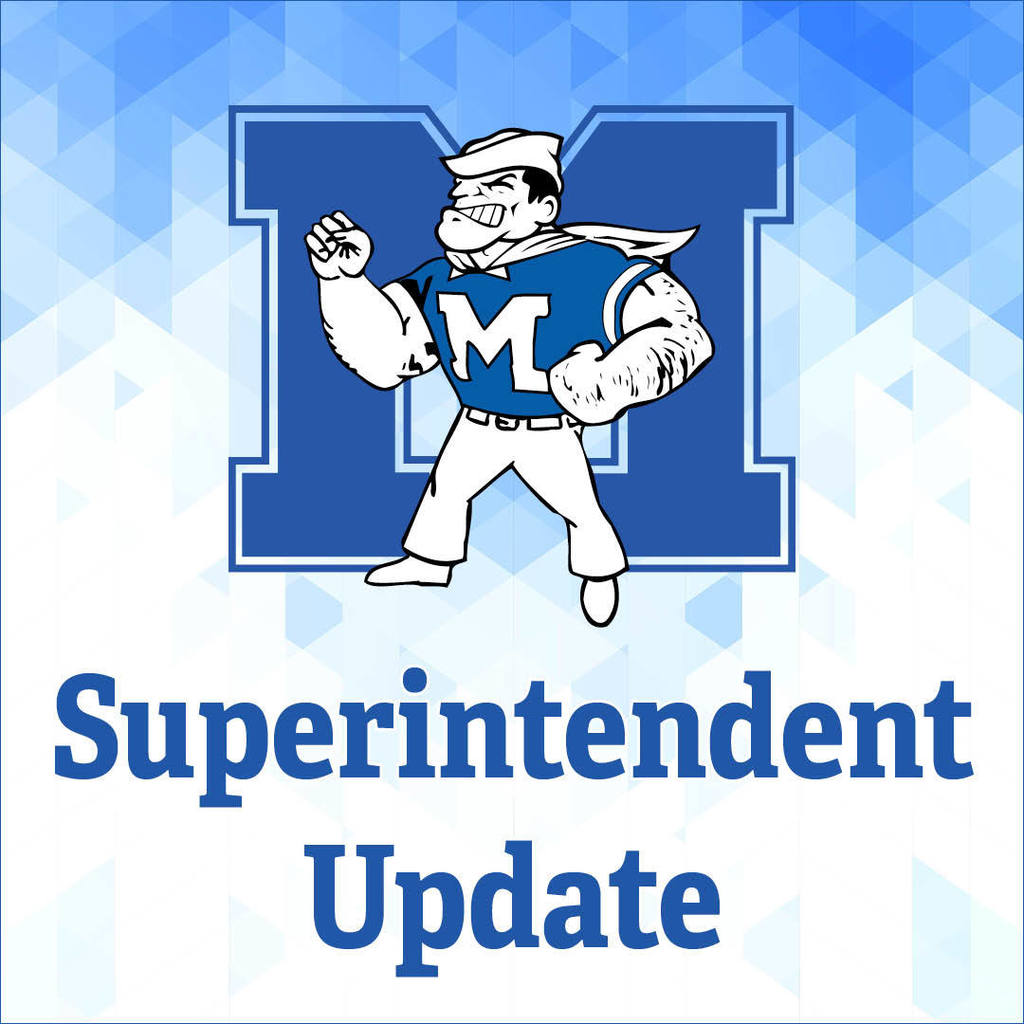 All non-essential activities this evening on campus have been cancelled due to inclement weather and road conditions. Activities directly after school will continue, but please be careful heading home. Thank you!


Attention Middie families with students in grades 5-11, Midview High School will be hosting its course showcase night before students begin scheduling for the 22-23 school year. Come see the awesome classes students get to experience on February 1, 2022 from 6-7:30 at the HS!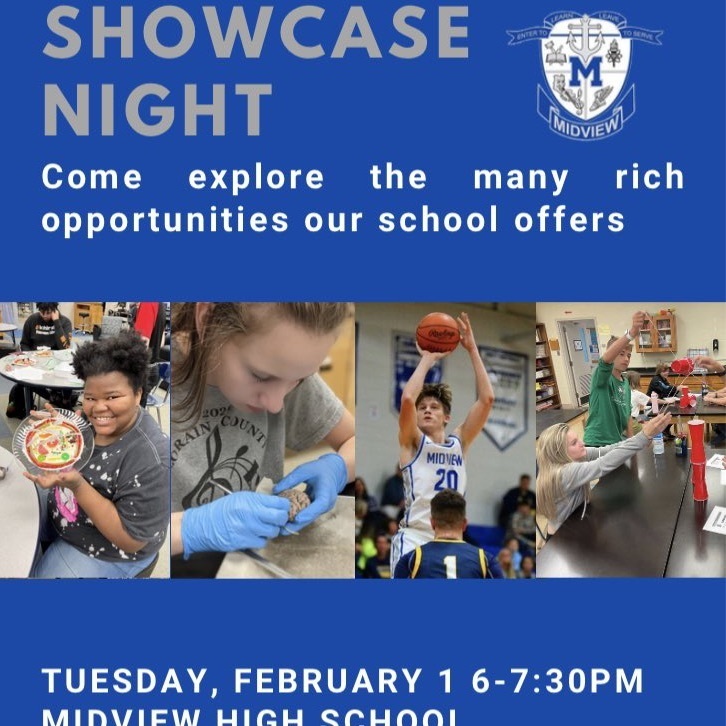 Lorain Co Public Health Dept will be having a vaccination clinic on Sat 1/22 in Lorain @ Jonnie Wilson School from 9-1. ◦No internet access? Call 440-284-3206 for an appt. ◦ Need a different date/time? Call Lorain Co Public Health's vaccine office @ 440-284-3206

Hey Middies, just a reminder that Midview will host an ACT prep seminar on January 21 from 8:00am to 2:30pm at the HS. Students will learn specific testing strategies and test tricks. The price for our students is just $49 each. Register online at
https://nlpohio.com
.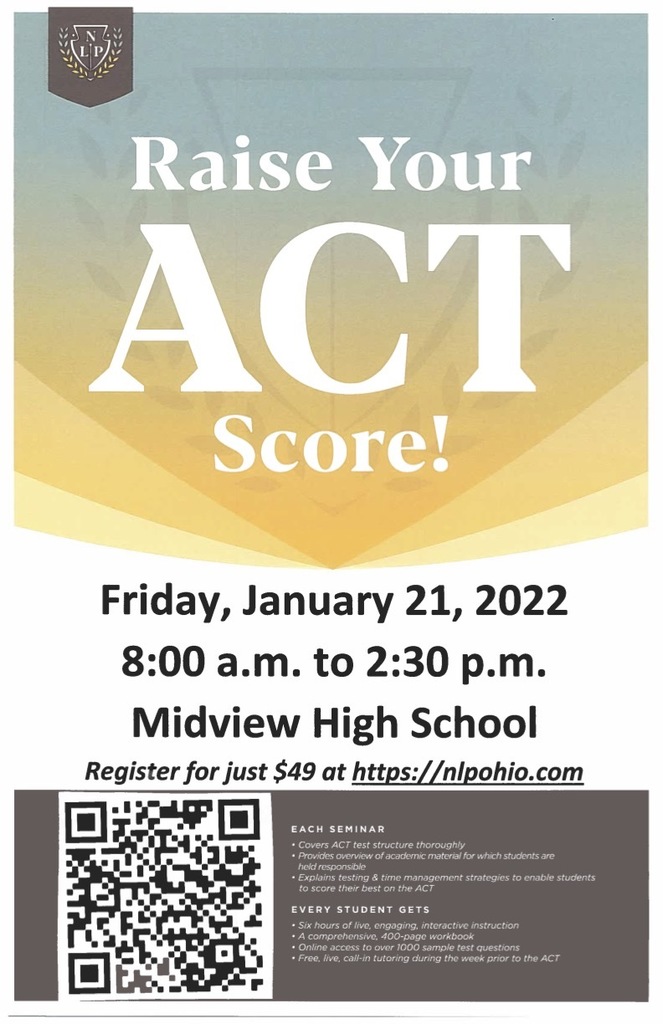 Congratulations to Midview West 4th grader Matthew Limpach on representing Midview proudly at the Ohio Statehouse for the Invention Convention competition. Matthew's wet pet shield is an innovative solution to a simple household problem! We are so proud of you Matthew!